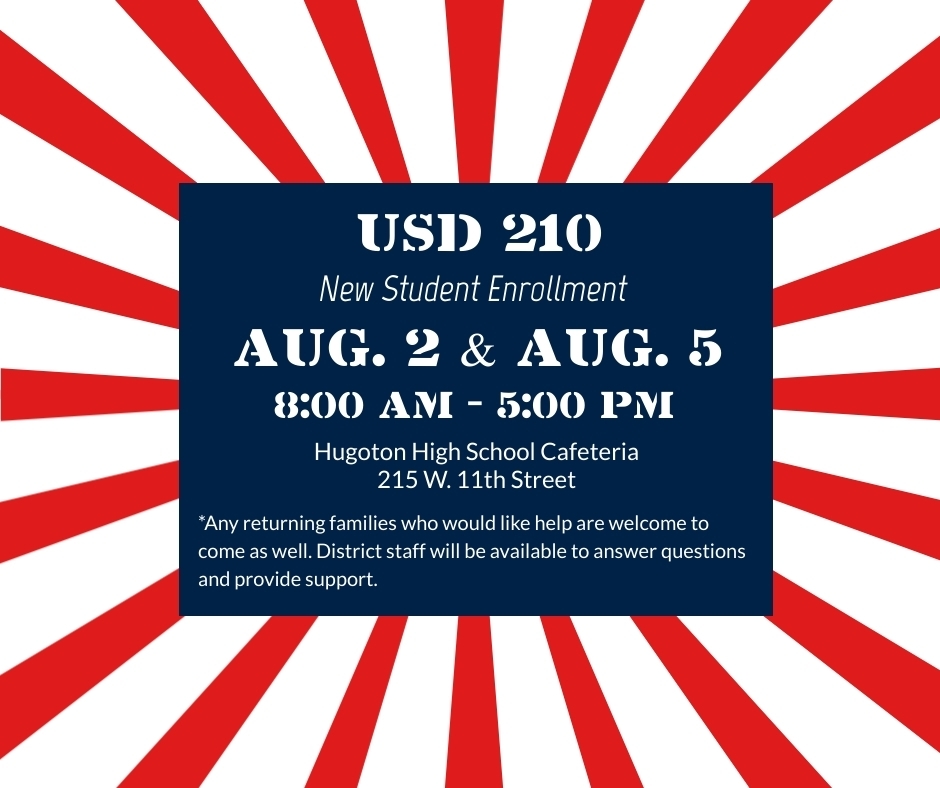 New Student Enrollment Aug. 2nd and Aug. 5th.
District Administration
Monday, July 29, 2019
August 2nd and August 5th.
Hugoton High School Cafeteria
215 W. 11th Street
8:00 am - 5:00 pm
*District staff will be available to help any new student enroll. They will also be available to help returning family enroll their child(ren) as well.