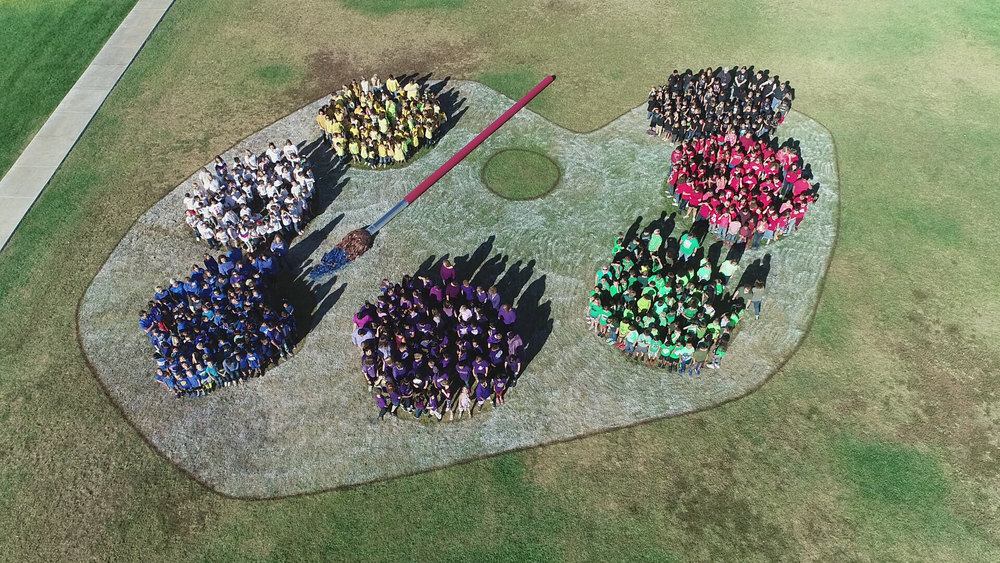 It's A Colorful Year At HES!
Tiffany Boxum
Friday, September 27, 2019
The students and staff at Hugoton Elementary School created their 19th Annual Playground Picture this morning to resemble an artist's palette. A special THANK YOU goes out to all of those who helped build the 46' paintbrush and to Brad Niehues for piloting the first ever drone pictures! Good luck tonight EAGLES!