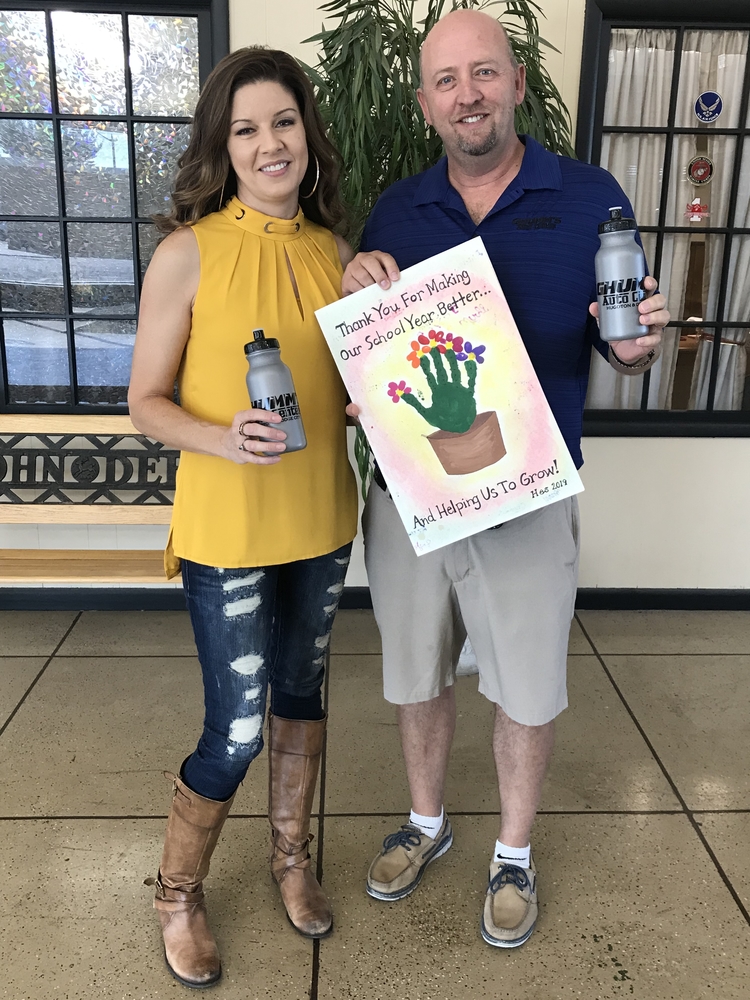 Thank You Ghumm's Automotive !
Tiffany Boxum
Thursday, October 10, 2019
This school year Ghumm's Automotive purchased a water bottle for every Elementary School student - Preschool through 6th grade. The students are then able to stay hydrated throughout the school day without leaving their desk. A thank you note signed by all of the students was delivered yesterday to Ghumm's. Thank you Jim & Stacy for giving so graciously to the students of HES!