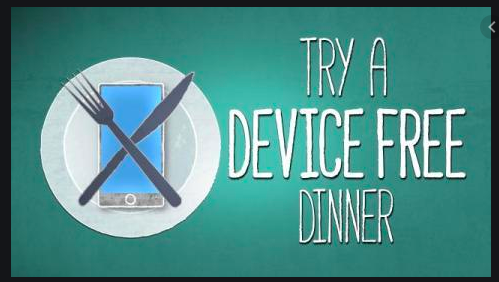 Check out these links to create your own #DeviceFreeDinner
Sonja Watkins
Tuesday, November 19, 2019
Did you know that...
* Family mealtime can contribute to greater academic success.
* Family mealtime is linked to fewer behavior problems, and
* Families who share mealtimes at least three times a week are more likely to eat healthy.
Check out this collection of tools and activities to get started with your family's first #DeviceFreeDinner.
https://www.commonsense.org/education/articles/3-fun-ways-to-teach-media-balance-with-devicefreedinner?j=7543078&sfmc_sub=182873220&l=2048712_HTML&u=138074201&mid=6409703&jb=394&utm_source=edu_nl_20191119&utm_medium=email