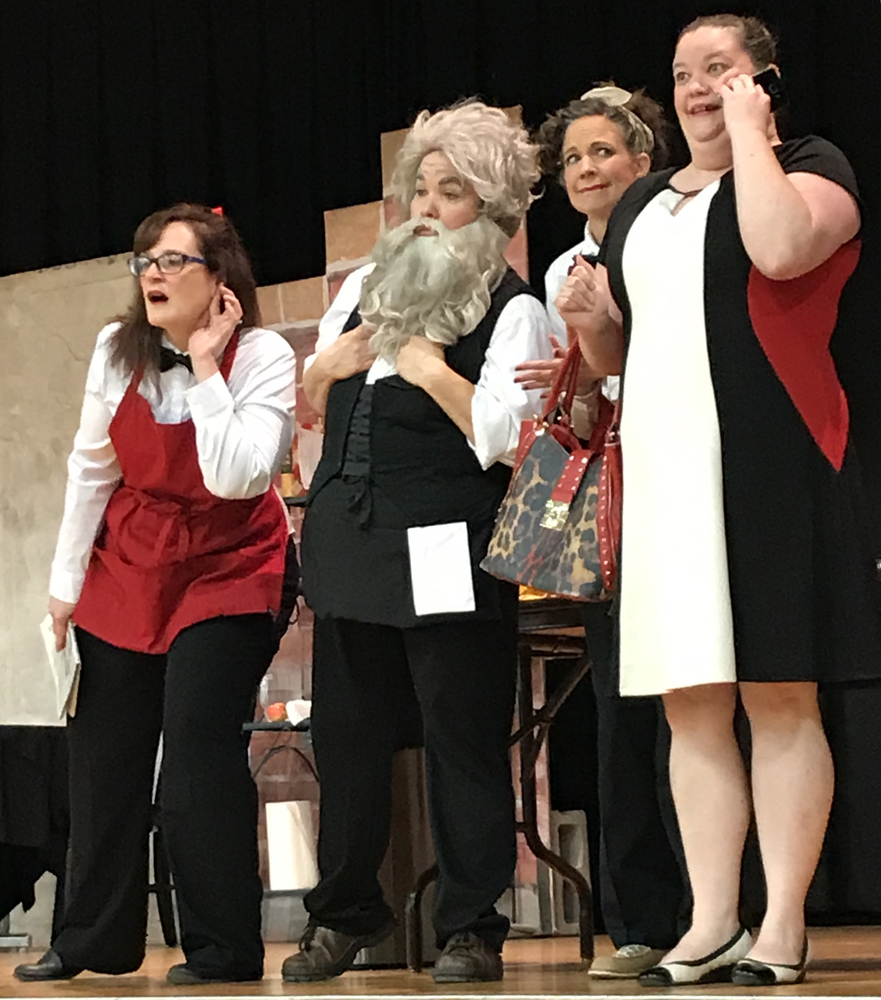 Million Dollar Meatballs Performed At Hugoton Elementary School!
Tiffany Boxum
Monday, November 25, 2019
Monday afternoon the South West Friends of the Arts Society performed Million Dollar Meatballs by Todd Wallinger of Leoti, Kansas, for the students at HES. This play was a comedy of epicurean proportions! Jewel thieves were on the run and hid out in a restaurant when they were mistaken for being a French chef and interpreter. The diamonds had to be found! Why were the meatballs so crunchy? It was a deliciously funny farce that the students thoroughly enjoyed getting to see! Thank you SWFAS!