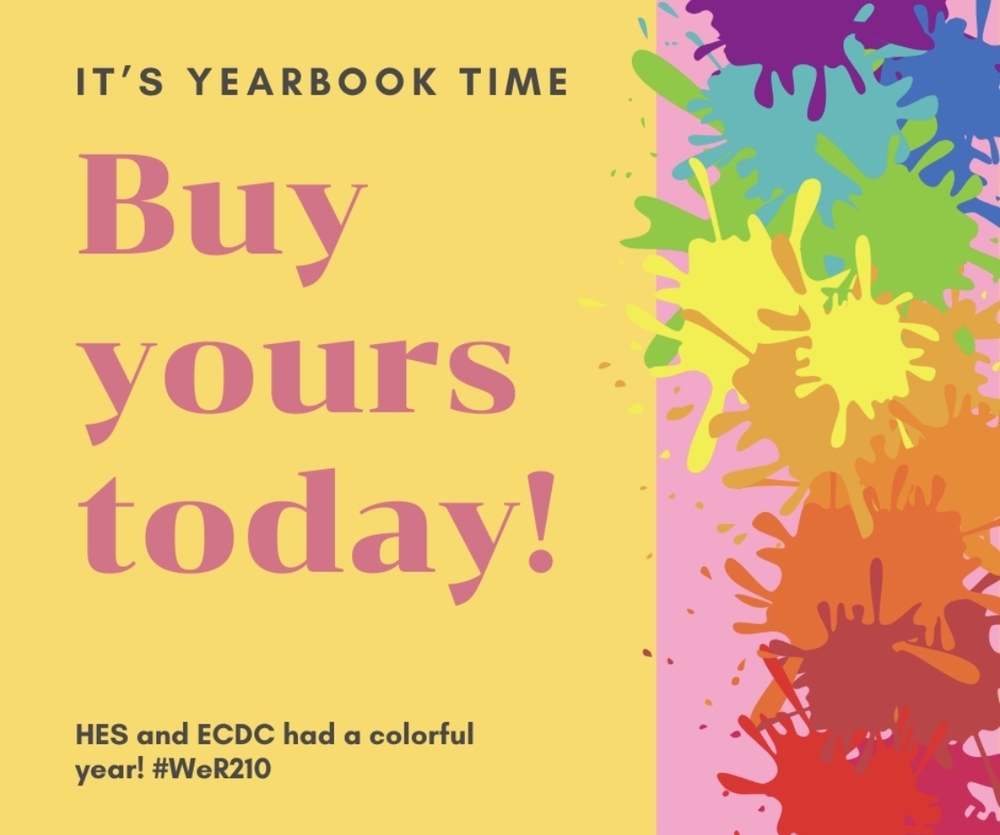 HES YEARBOOKS FOR SALE!
Tiffany Boxum
Tuesday, April 21, 2020
Please click on the link below to get your 2019-2020 HES yearbook ordered today. It has been a memorable school year so do not miss the chance of having it in pictures forever for just $25.00. The yearbooks will arrive when school starts in the fall.