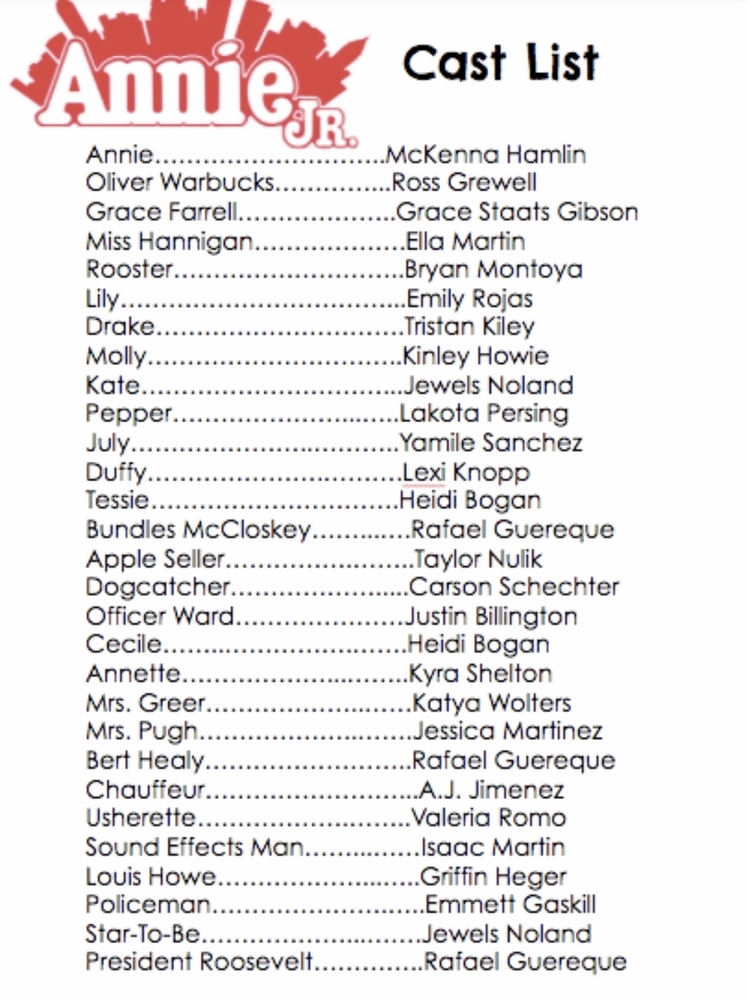 Check Out This Amazing Cast List!
Sarah Kitzke & Katie Jimenez
Friday, November 06, 2020
No one will be able to resist going to see these amazing musicians and actors/actresses in their production of Annie Jr. next week! Please make plans to attend this fantastic production put on by Hugoton High School!