EDIT MAIN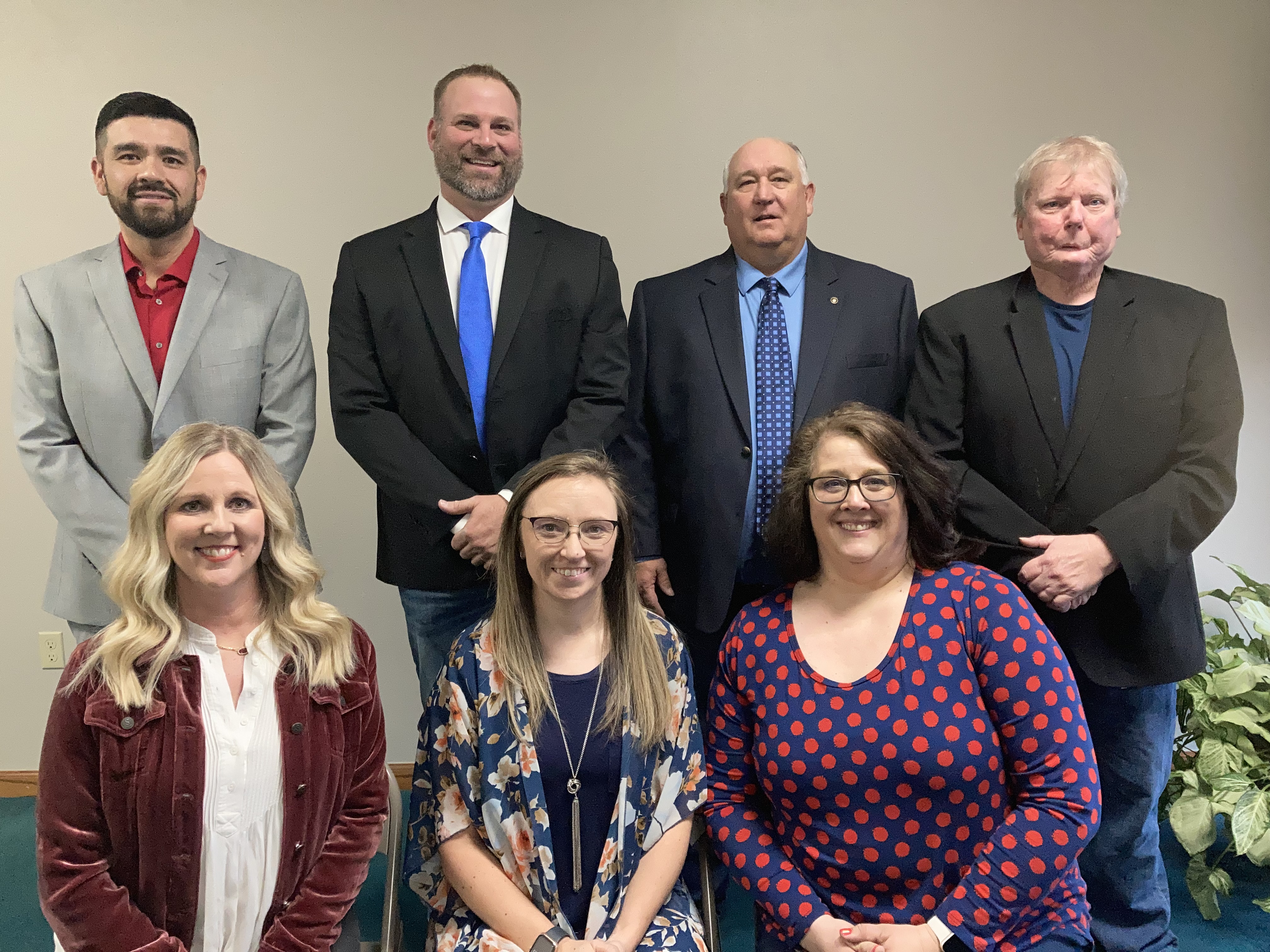 USD 210
Board of Education
Board of Education
Members of the Hugoton Board of Education are patrons who voluntarily serve the community. Meetings are held on the second Monday of each month (except holidays) at 6:30 PM. These meetings are open to the public. The meetings are held at the USD 210 Central Office, located at 529 S Main.
2021-2022 Board of Education Meeting Dates:
July 12, 2021
August 9, 2021 (Budget hearing @ 6:25)
September 13, 2021
October 11, 2021
November 8, 2021
December 13, 2021
January 10, 2022
February 14, 2022
March 21, 2022 (3rd Monday due to Spring Break)
April 11, 2022
May 9, 2022
June 13, 2022
July 11, 2022
The Board of Education encourages input from the community and provides an opportunity for for patron and parents to speak at the beginning of each regular meeting. Individuals who would like to address the board should should stop by the USD 210 District Office to fill out a request form. The Request to Appear Before the Board form has a 7-day advance notice deadline. Individuals who wish to address the Board may speak for up to five minutes each during this session. There will not be dialogue on issues raised in the Open Forum.
For additional information, please contact the Clerk of the Board, Arlet Estrada at 620-544-4397 or arlet.estrada@usd210.org
BoardDocs
In a continuing effort to increase efficiency, Hugoton USD 210 is now using BoardDocs which is an online program that allows you to see past and current meeting Agendas and minutes from past meetings. You can also find information on District Board Members and find contact information for each member.