HHS Activity Calendar for the week of 1/30-2/4/2023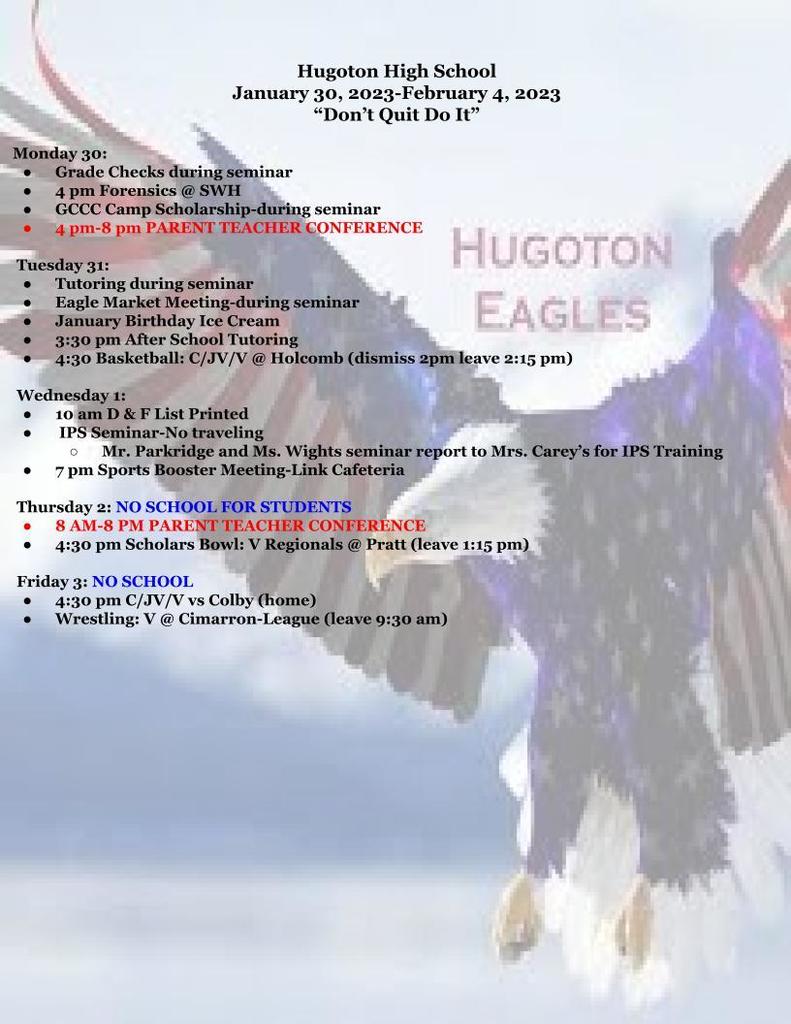 Hugoton Elementary hosted the local Jr. (4th & 5th grades) and Sr. (6th-8th grades) Spelling Bees this week. The top six spellers will advance to the Stevens County Spelling Bee which will be held on Wed, Feb. 15th at 1:00 in the HES gym. Congratulations to each student who stood up bravely in front of an audience to spell words!! #WeR20 and we are proud of you!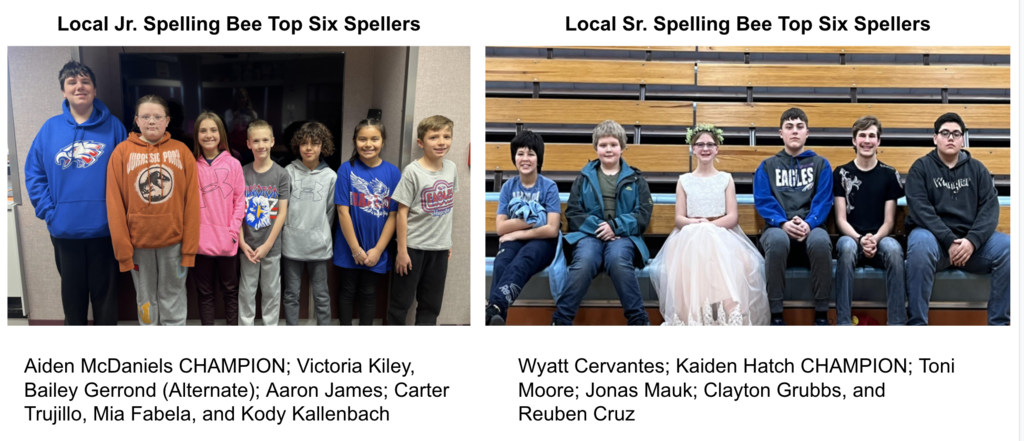 Hugoton High School will have their monthly Site Council meeting on Monday, January 23, 2023 at 4:00 pm in the front office conference room.

HHS Activity Calendar for 1/16-1/21/2023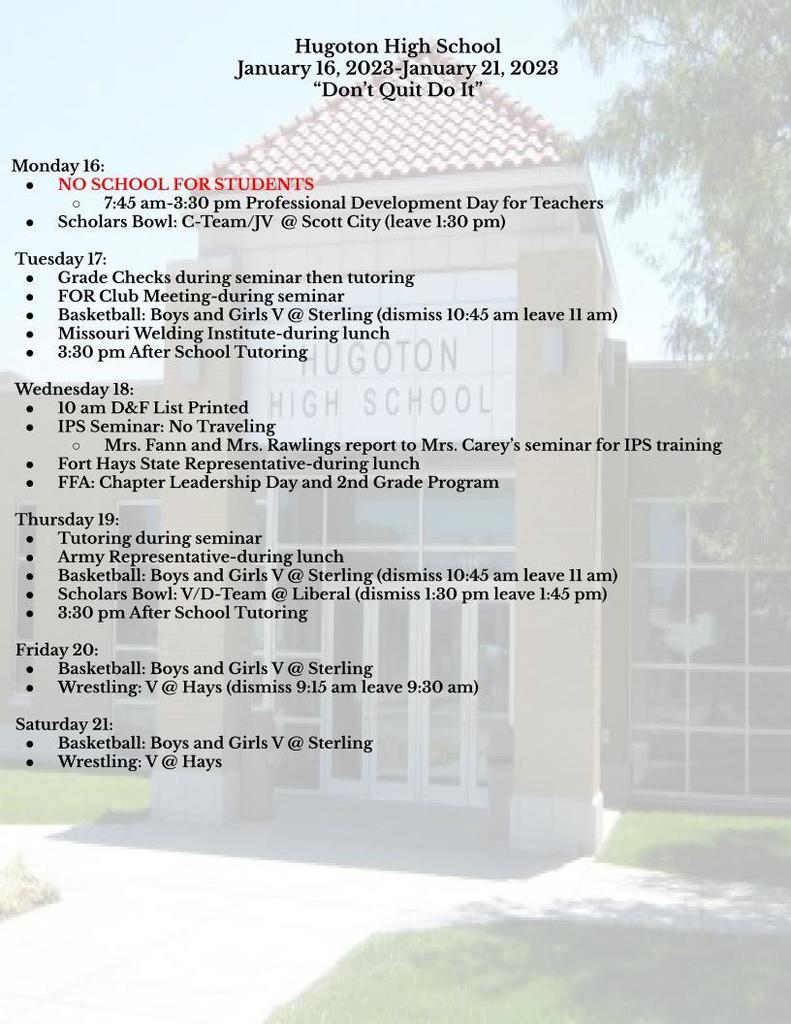 Is teaching a good career choice? Yes! Teaching is a respected profession that is sure to enhance professional skills in many ways. Hugoton High School offers students the opportunity to learn about the teaching career and encourage our own USD 210 students to consider pursuing a career as an educator by offering a pathway in which students become interns inside our schools and classrooms. These high school teaching interns are currently observing the Intermediate School teachers during the months of January and February. The intermediate students love having them in their rooms and there couldn't be a better outcome than to have these interns become teachers and return to USD 210! #WeR210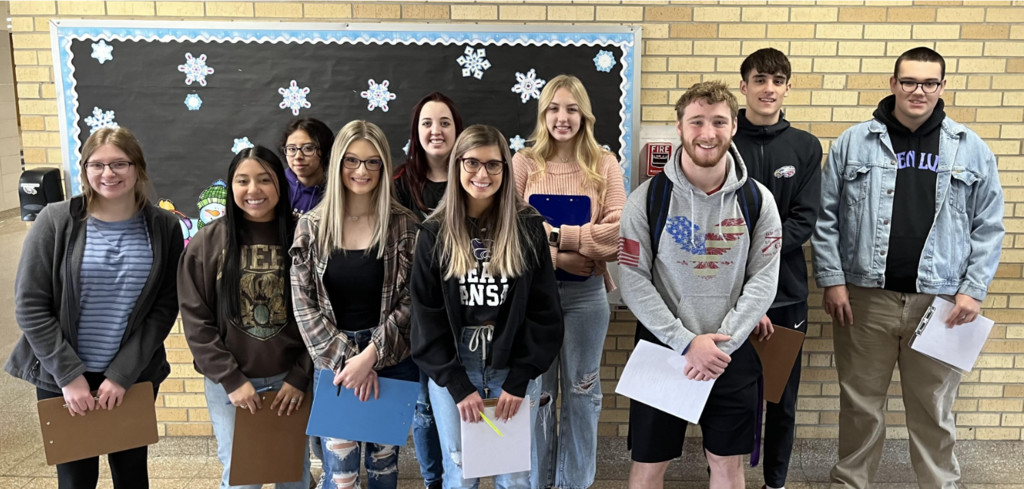 HHS Activities Calendar for the week of 11/28-12/2/2022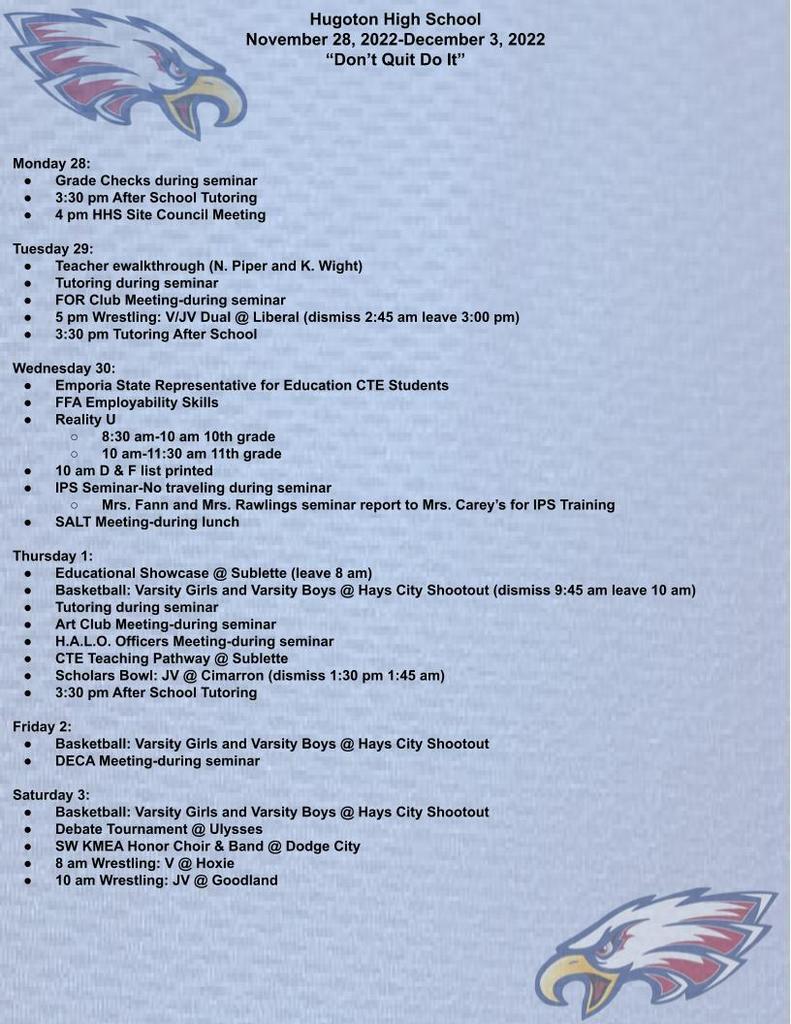 The HHS Site Council meeting for November will be TODAY, Monday, 11/28/2022 at 4:00 pm in the front office conference room. All parents are welcome to attend.

Snow has started and it is beginning to blow. Please give yourself time. Slow down and use caution.

Artwork designed by: Marybeth Crawford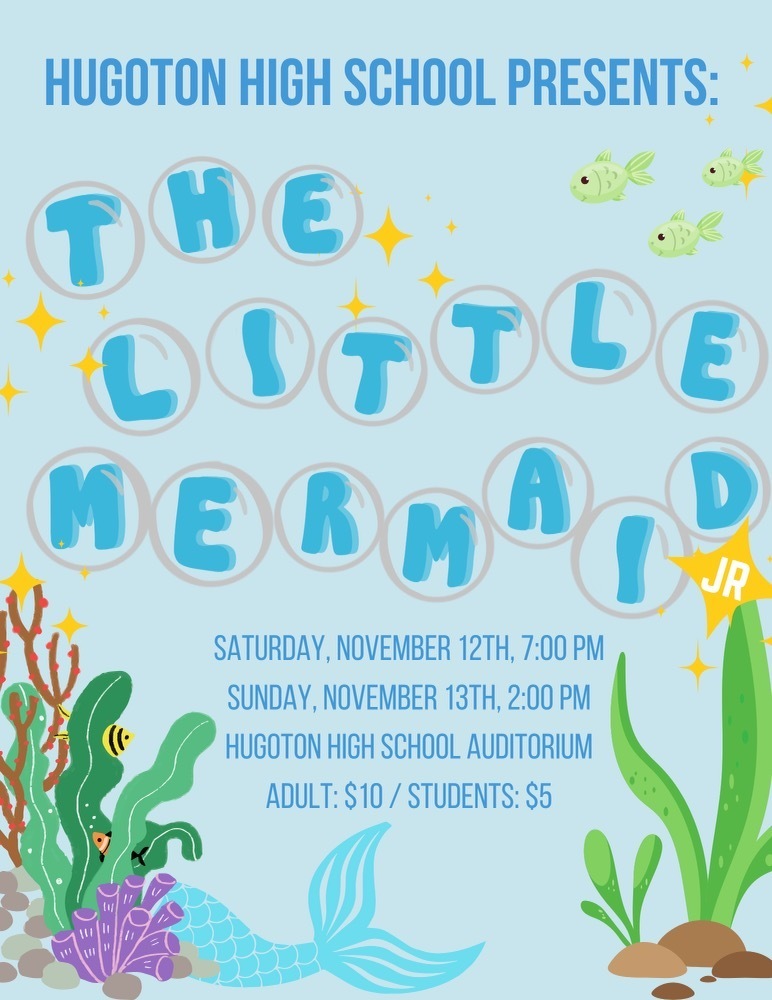 HHS Activity calendar for 10/24- 10/29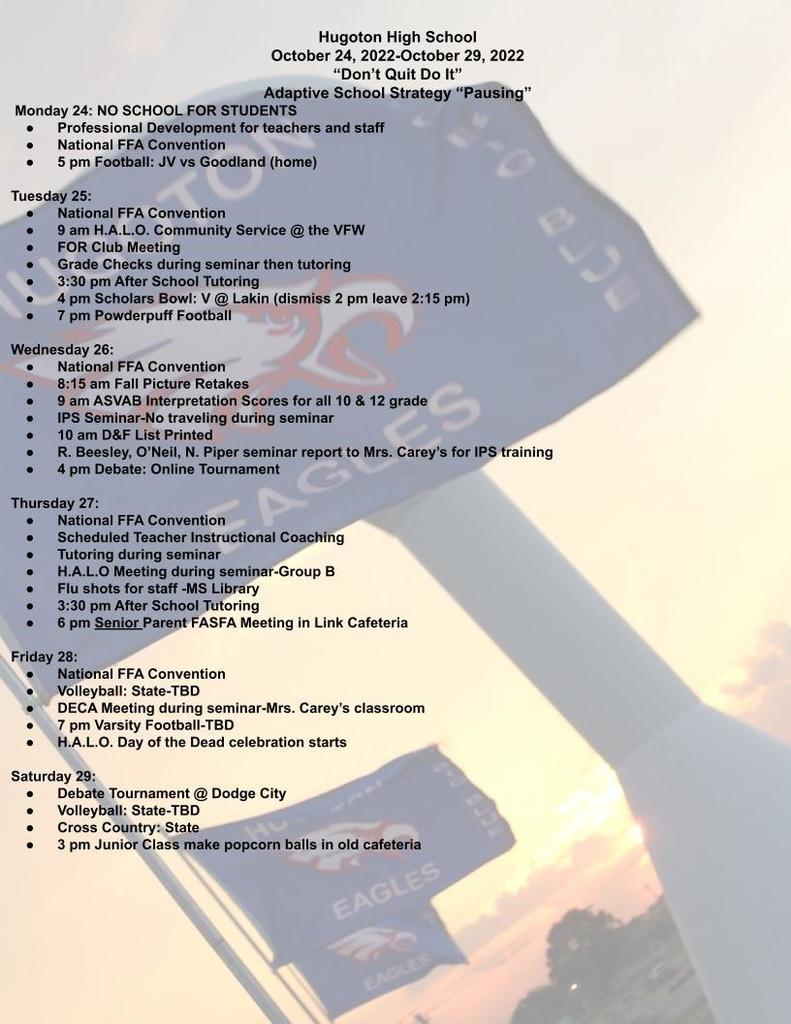 The Hugoton Intermediate Tardy Challenge #2 begins tomorrow (Wed, Oct. 19, 2022). #WeR210 #EarlyIsOnTime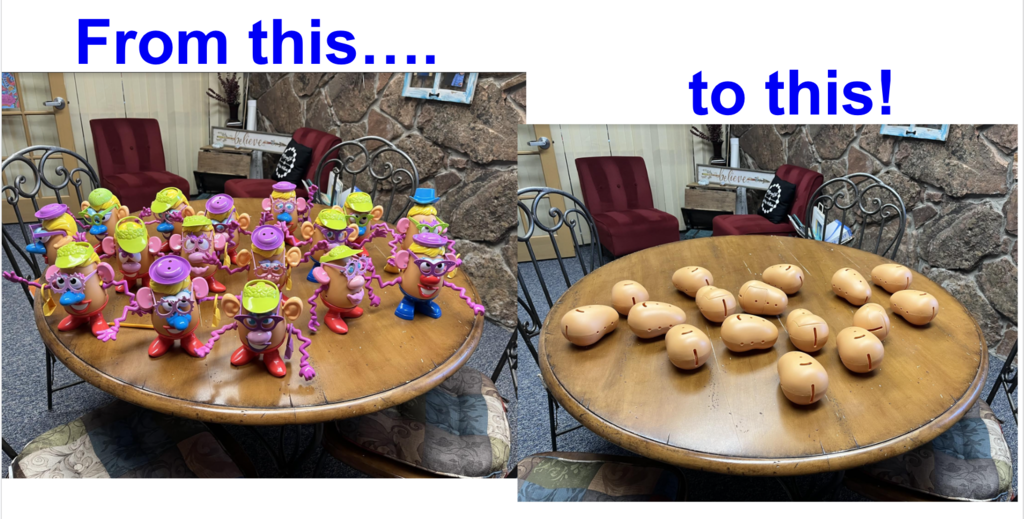 FAFSA Parent night for HHS seniors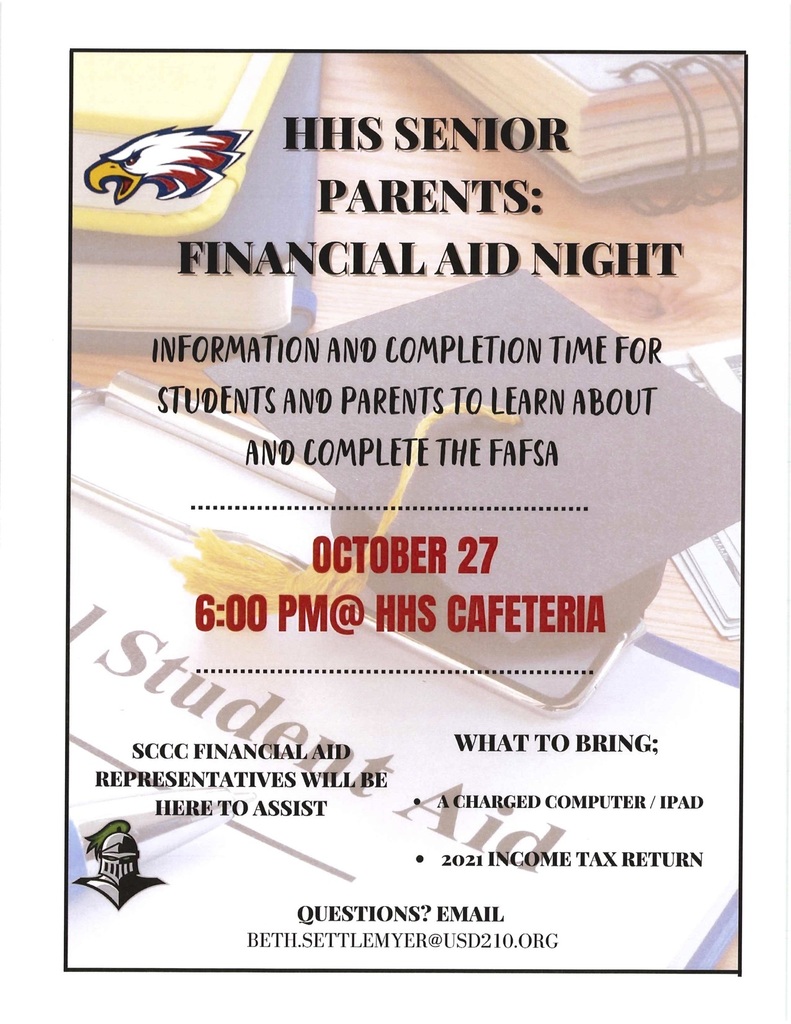 HHS Calendar of events for the week of October 10-October 8, 2022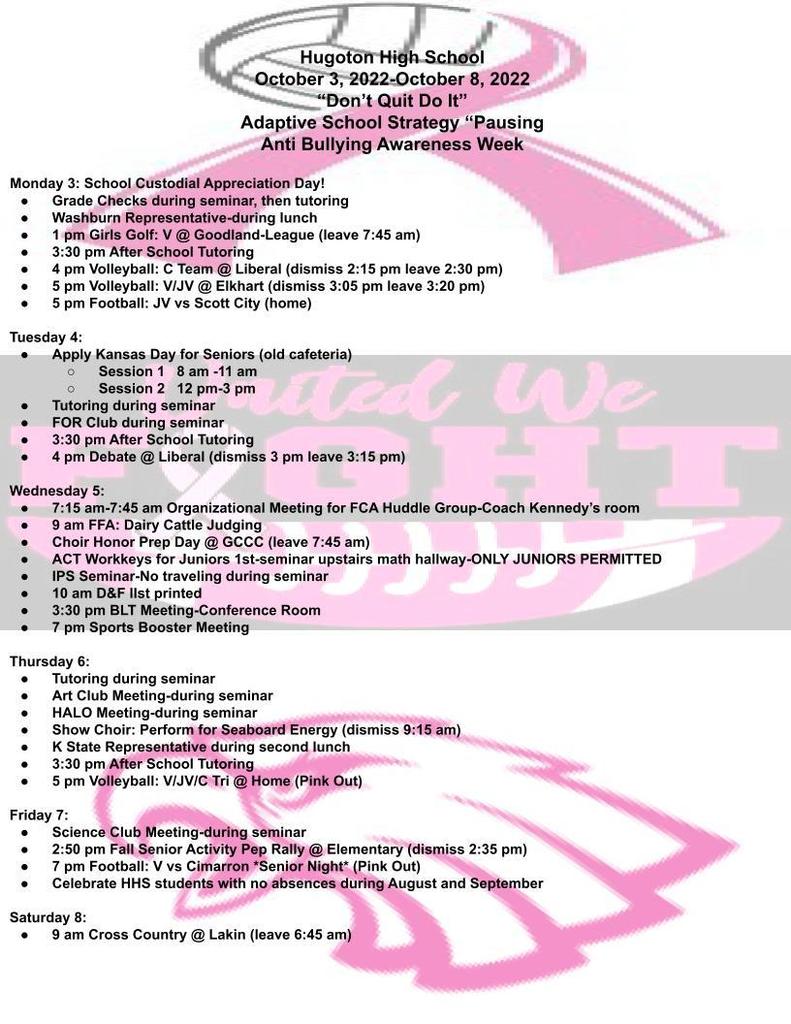 Hugoton High School's September Site Council meeting is TODAY, Monday, 9/26/2022 at 4:00 in the front office conference room. Everyone is welcome to attend.

HSS Weekly Activity Calendar for 9/26/022-10/1/2022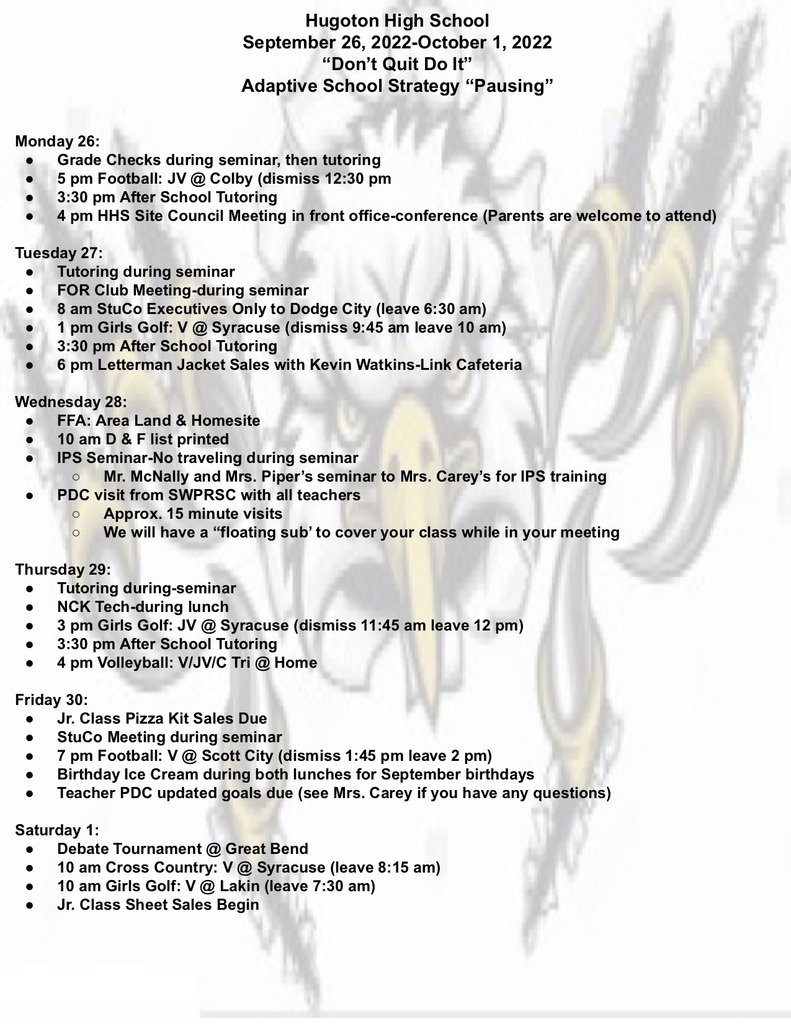 HHS Weekly Activity Calendar for week of 9-19/2022 - 9/24/2022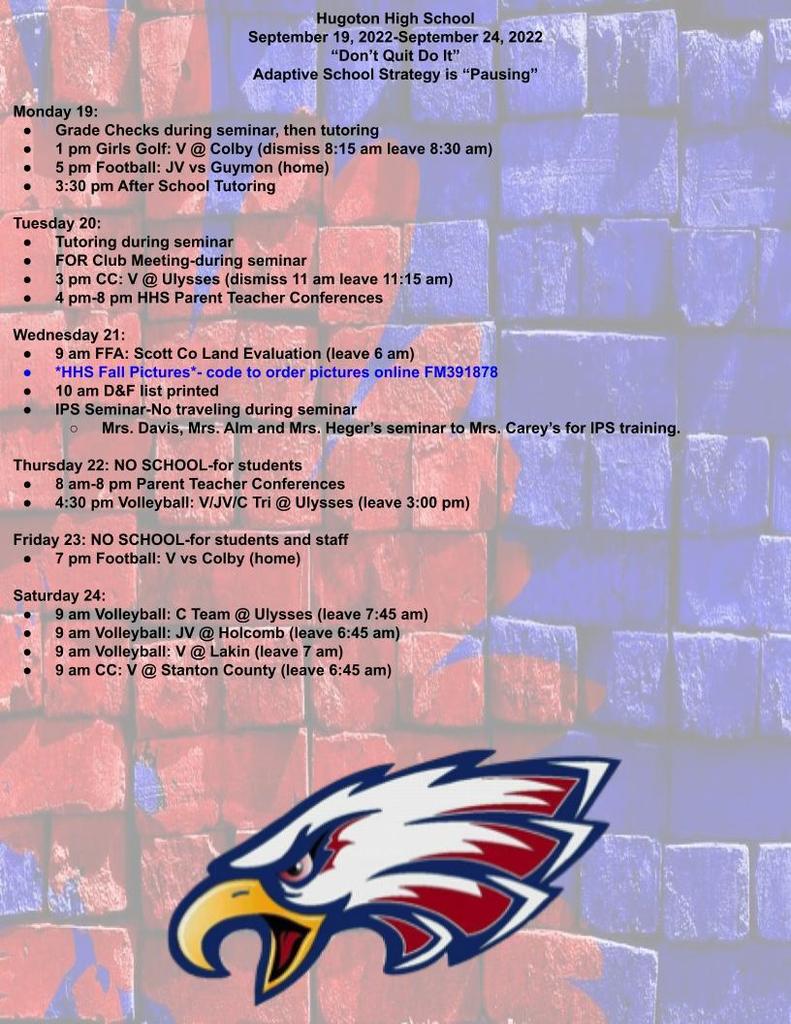 Reminder: The RNR and Budget Hearings for the 2022-2023 USD 210 budget are tonight, beginning at 6:25. Hearings will be held in the USD 210 Central Office, 529 S. Main.


HHS Weekly activity calendar for 9/5-9/10/2022